News Department
Morris County salutes WWII Navy veteran on his 100th birthday
PEQUANNOCK TOWNSHIP, NJ (Morris County) – Morris County joined Pequannock Township Sunday in saluting World War II Navy veteran Benedict Joseph Marra on his 100th birthday with a drive-by celebration and presentation of honors.
Deborah Smith, Deputy Director of the Morris County Board of County Commissioners, and Morris County Sheriff James Gannon greeted Marra and his family outside his home on the Boulevard as police, firefighters, EMS and other first responders from Pequannock Township drove by with their lights on and sirens wailing. Pequannock Deputy Mayor Melisa Florance-Lynch, Councilman David Kohle, state Sen. Kristin Corrado and Assemblyman Christopher DePhillips also were at the scene.
Deputy Commissioner Smith presented Mr. Mara with a Morris County resolution outlining his military service. The resolution congratulated him on his longevity, commended him for his distinguished military service to our great nation and wished Mr. Marra and his family continued long life and happiness.
Sheriff Gannon presented Mr. Marra with a Certificate of Recognition and Sen. Corrado and Assemblyman DePhillips presented him with a Joint Resolution of the New Jersey Senate and Assembly.
Marra was born 100 years ago, on Oct. 24, 1921, in Newark and grew up in Belleville. He quit school to help his father run the family's Bloomfield, N.J. service station and, by March 23, 1942, he enlisted in the U.S. Navy to serve his nation during World War II.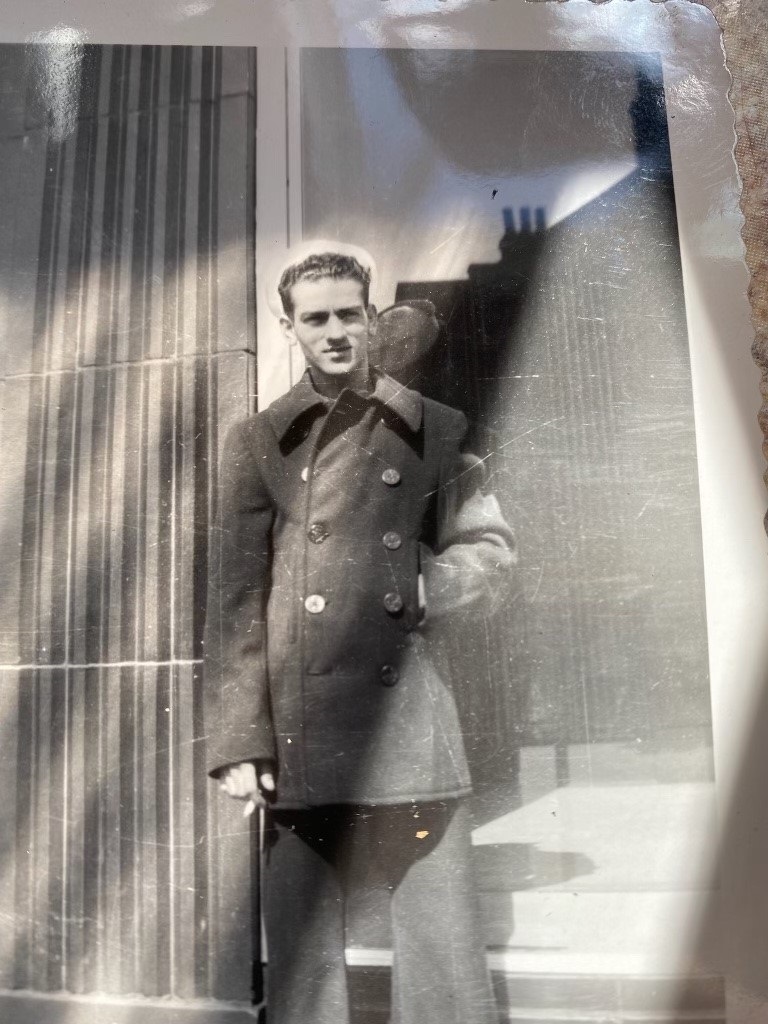 Marra was assigned to operations in the Atlantic on the U.S.S. Albemarle (AV-5), one of only two Curtiss-class seaplane tenders built for the U.S. Navy just prior to  the war. He also later served on the USS Jupiter, supporting the war effort in the Pacific, and received the Good Conduct Medal, European Theater Medal, Asiatic Pacific Theater Medal, the American Theater Medal and the Victory Medal by the time he was honorably discharged on March 12, 1946.
Upon returning home, Marra settled in Bloomfield and, later, Wanaque as he began a long career with "Two Guys," a burgeoning discount store chain where he rose to become a regional manager, establishing stores from Scranton, Pa. to Buffalo, N.Y. and Scarsdale, NY. He later worked for "Child World," once the second largest toy retailer in the nation, before he retired and settled in Pequannock Township.
MMarra now enjoys photography, riding his bike around town and joining Memorial Day parades, attending reunions of fellow  World War II Navy veterans and an occasional Navy Midshipmen football game when they play in New Jersey. He has a crowd of friends and family, including four children, Fran Marra, Joe Marra, Ben Marra Jr. and Darlene Ehrmann.